Changelog 040
November 18, 2023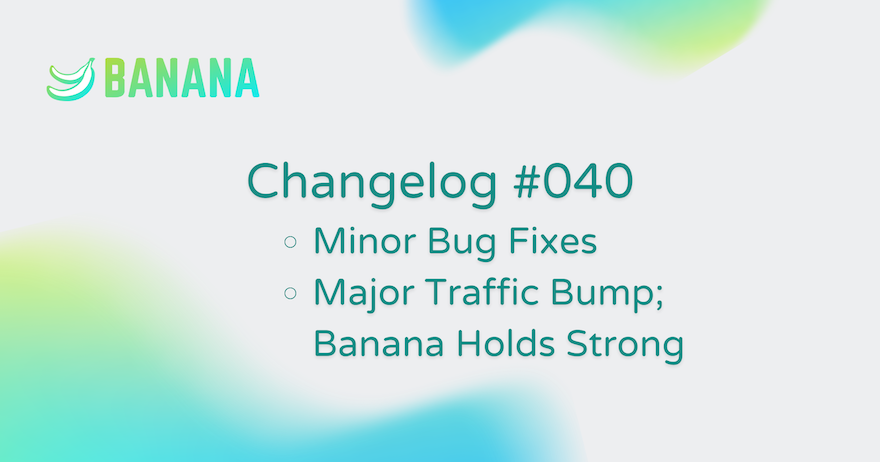 Minor Bug Fixes
This week we focused inward and fixed a few lingering bugs and loose ends:
Timestamps in build logs fixed
SDK documentation updated to the newest release
Build Argument setting fixed
"Subtle race conditions" fixed
Major Traffic Increase, Banana Holds Strong
The volume of calls running through Banana increased 5x this week as we onboarded a new enterprise partner, and Banana has scaled without a hitch! 💪
The infrastructure holds strong, and users shouldn't see any degradation. We are thankful for our V2.1 infra overhaul, which provides better isolation between users.
Yes, you can use Banana for Scale.
Other Improvements
You'll see them in next week's changelog, so stay tuned 😘