Follow along on Twitter for detailed updates and improvements made to Banana.
Upgraded Infrastructure to a Private Cloud
We were feeling cute, so ahead of our Product Hunt launch we set the goal of upgrading our serverless infrastructure to a private cloud. This is a big win for our customers in many ways, with a few key immediate benefits outlined below.
Bigger + Faster GPUs
Customer models now run on bigger and faster GPUs. We are now operating on A100 40GB GPUs instead of the T4 16GB GPUs. This will result in much faster inference (how much faster depends on your model size and type), as well as we can support models up to 40GB instead of our previous limit of 16GB.
Reduced Cold Boot Time by 2-4x
Another benefit to the upgraded infrastructure is a 2-4x reduction in cold boot times for customer models. Nice!
5x Higher Spike Tolerance
We have unlocked 5x higher spike tolerance and scale for customers, with models now being able to scale up to multiple replicas instantly to minimize any extra latency.
Ranked #2 with our Product Hunt Launch
Thank you️. ❤️ We wouldn't have been able to pull off a successful launch without the support and encouragement shown by our community. Our team is feeling extremely grateful for the love shown yesterday (July 21) on launch day. We've had an influx of new users and tons of extra energy and motivation to keep building towards our vision.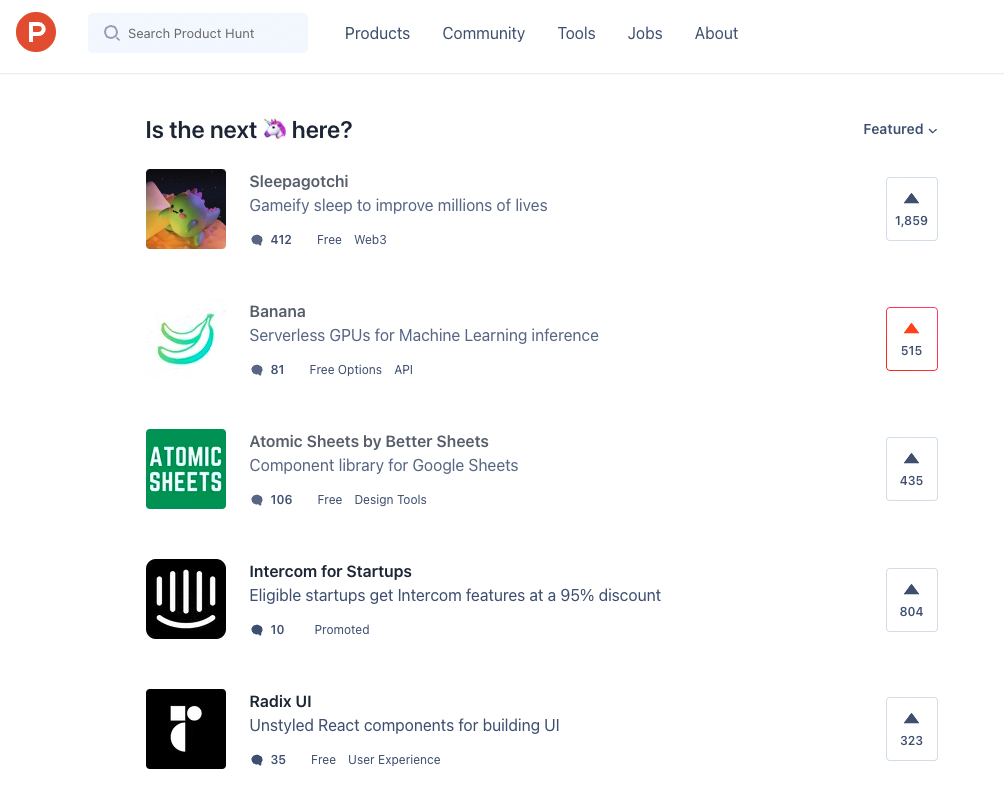 If you have any feature suggestions, improvements, or bug reports, send us a message or let us know in #support or #feature-requests on Discord.