Follow along on Twitter for detailed updates and improvements made to Banana.
Basic UI & Dashboard for Customers
This was our primary improvement for customers this week. Previously, customers lacked visibility into what was going on with their calls and overall uptime - which meant we'd have to email back and forth to share those details. In the spirit of autonomy and transparency for our customers, we knew this had to change.
Now, when you login to your Banana account you will land on a dashboard showing you the models you are running on Banana with the queued calls, working calls, and servers running for that model.
Our plan is to roll out more visibility metrics and statuses on this dashboard starting next week. You can expect server logs, build logs, and build errors to be next up.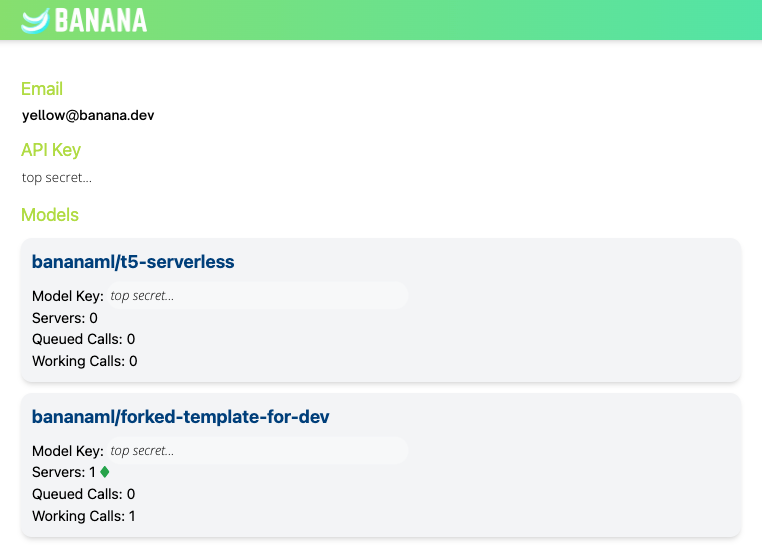 If you have any feature suggestions, improvements, or bug reports, send us a message or let us know in #support or #feature-requests on Discord.